About us
If you are a new client at Insight and Wellness, we kindly ask that you book a 30 minute consultation with our therapist-intern, Taylor Essery. This is our first step in getting to know you so that we can refer you to the therapist who best suited to your needs. We thank you for booking your first appointment and look forward to welcoming you to Insight and Wellness!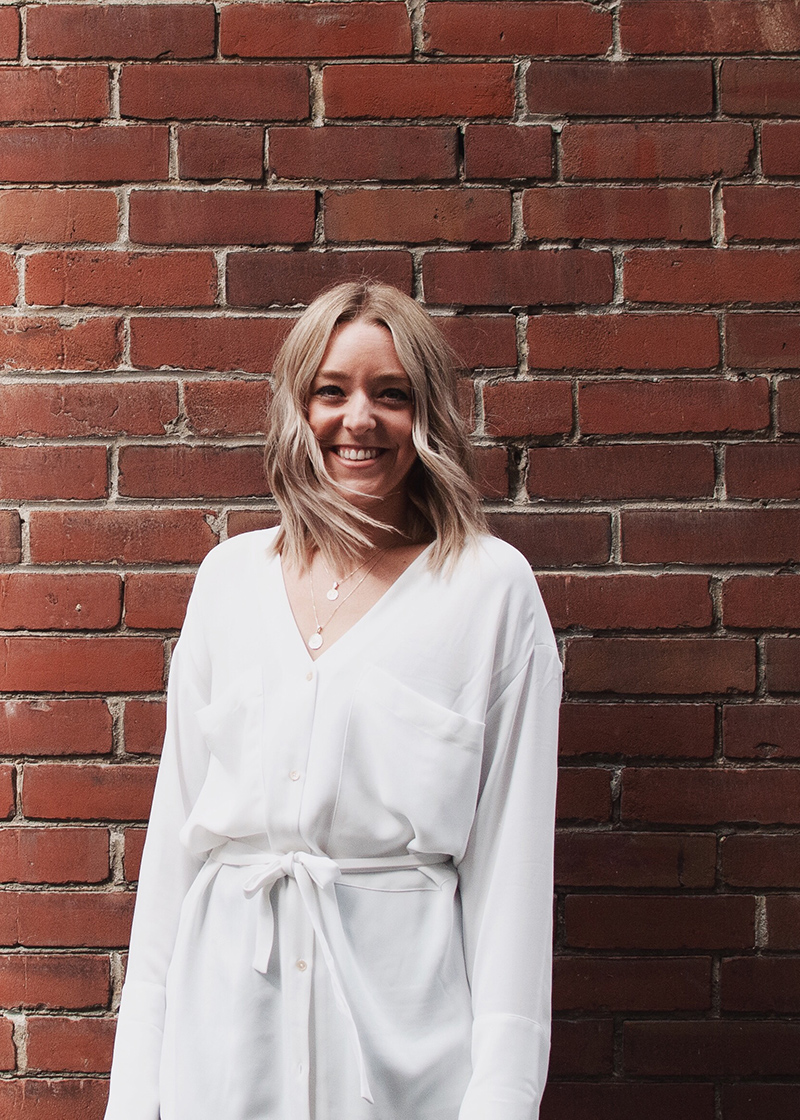 Hello! I'm Jade Roy-Boulet
Clinic Director and Registered Psychotherapist
Jade is a bilingual, Registered Psychotherapist who holds a Master's degree in Counselling, Psychotherapy and Spirituality from Saint-Paul University. She works collaboratively with clients in a compassionate, understanding and safe environment to help them embrace aspects of themselves in a way that allows them to live more freely. She works in a dynamic and innovative manner to help them achieve their goals with a variety of approaches tailored to their individual and couple needs. As an individual and couple therapist, she has a wide range of experience working with clients dealing with anxiety, depression, trauma, difficult life transitions, relational issues, low self-esteem, mood and personality disorders. 
As an individual therapist, she uses psychological theories of human development, and a variety of clinical interventions to help clients tap into their own resources and achieve the change they want. With the help of psychodynamic, emotion-focused, cognitive behavioral practices, process oriented theories, she helps clients achieve an understanding of their current struggles and uses every challenge as an opportunity for growth and fulfillment. 
As a couple's therapist she focuses on helping partners heal and connect, by expressing their needs and emotions to achieve a more secure and fulfilling relationship. She has training and experience with different empirical therapeutic modalities that center on emotional-attachment principles and practical tools to promote deeper understanding, compassion and effective communication. She has experience working with couples dealing with a variety of relationship difficulties such as infidelity, traumatic experiences, chronic arguing, sexual dissatisfaction, and financial stressors among others.
Her Approach & Values
She is dedicated to the well being and transformational possibilities that lies in the core of each us. Her interest in mindfulness, relaxation and the power of inner stillness, currently at the forefront of contemporary developments in psychology, is used to foster personal growth and self awareness.
Treatment Approach & 
Therapeutic Framework:
Emotionally Focused Individual & Couples Therapy

Marital/Family Therapy 

Cognitive Behavioural Therapy & Mindfulness

Solution-Focused

Acceptance & Commitment Therapy

Existential & 

Transpersonal Psychology
Trauma & PTSD Informed Therapy
EMDR (Eye-Movement Desensitization and Reprocessing)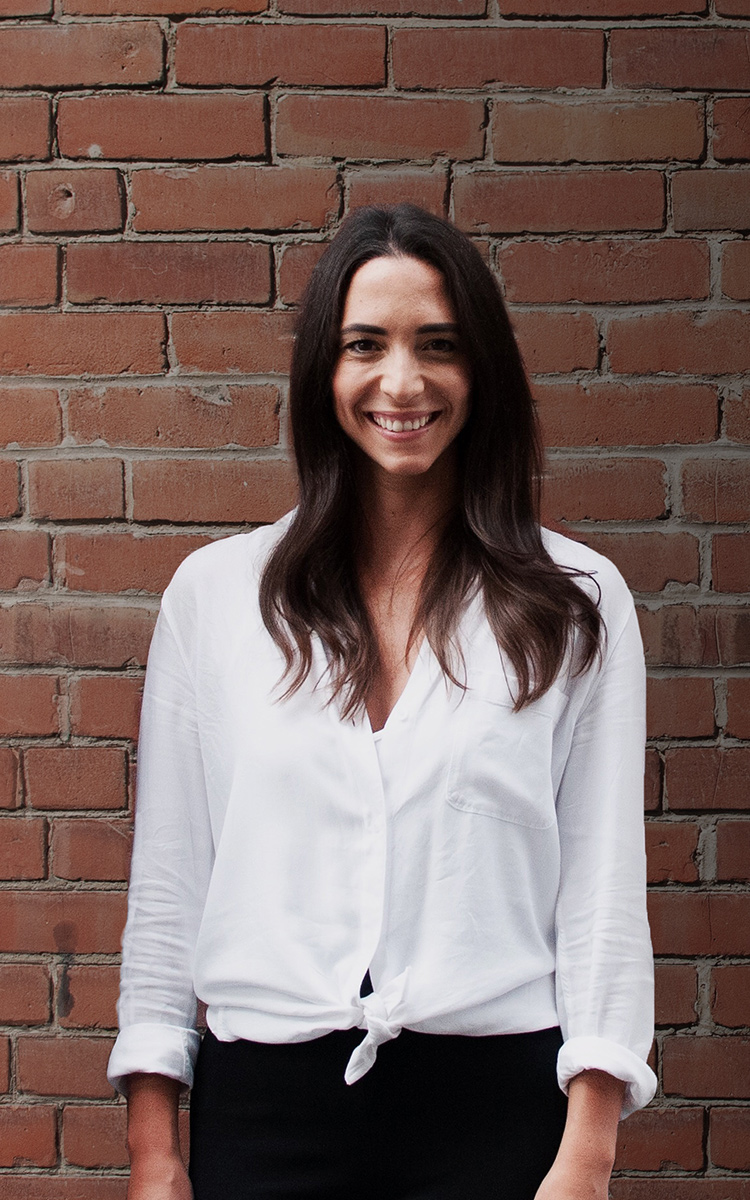 Hey! I'm Cat Kamel
Clinic Director and Registered Psychotherapist
Cat is Registered Psychotherapist and holds a Master's degree in Counselling Psychology from McGill University. She creates a safe and compassionate space for clients to connect with their emotions and explore their concerns. Believing that no two people are the same, Cat approaches each client with an interest in their individuality, tailoring her approach to suit the unique qualities and needs of each client. She is committed to an empowering and collaborative approach to therapy, which centers on increasing self-awareness and self-compassion. Cat strongly believes in the power of genuine connection to facilitate healing, while also using psychological theory and evidence-based interventions to inform her work.
Cat has experience supporting individuals work through anxiety and depression, low self-esteem, relationship concerns, grief, loneliness, traumatic experiences, body image concerns, and life transitions. She can help you to uncover unhelpful patterns of thinking and behaving, while developing a deeper relationship with yourself and with others. Cat hopes to help you to live your life more freely, with joy, fulfillment, and meaning. Whether you are struggling with a personal challenge or seeking self-exploration, Cat can help you maximize your own strengths and resources to meet your individual goals.
My Approach & Values
Informed by several theories, Cat's approach to therapy aims to increase personal insight and emotional connection, while also developing concrete tools to foster growth and improved well-being.  She aims to make the experience highly personal and aligned with each individual's values and goals. Cat values the therapeutic relationship above all else and is committed to making sure that clients feel seen, heard, and respected throughout their entire journey. Cat is dedicated to her own personal and professional development, always seeking opportunities to advance her knowledge of best practices in therapy.
Treatment Approach &
Therapeutic Framework:
Attachment Focused 

Emotion Focused Therapy

Compassion Focused Therapy

Cognitive Behavioural Therapy

Mindfulness

Solution-Focused

Process-Oriented

Experiential

Narrative Therapy

Psychodynamic

Gottman Method

EMDR (Eye-Movement Desensitization and Re-Processing)
Hi There!

I'm Andrina Slegers
Clinic Director and Registered Psychotherapist
Andrina provides a warm, welcoming and safe space where she seeks to authentically connect with you, deepen your self-awareness and and support you in making positive changes related to your goals for therapy. She believes in the power of self and relational healing and aims to create a relationship where it is safe to explore your childhood, familial relationships, belief systems, values, vulnerabilities and shadow to fully understand and accept oneself. Andrina is an Individual, Couple and Family therapist who uses evidence-based therapy approaches with clients of all ages, cultures and identities. 
As an individual therapist, she seeks to connect personally with you, to help you feel seen and heard. She strives to support you in deepening your emotional and self-awareness so you have a better understanding of your thoughts, feelings and behaviours, with love and self-compassion.
As a couples therapist, she seeks to help partners understand one another, communicate lovingly, connect and/or reconnect and heal painful dynamics that may be getting in the way of the relationship you desire. She supports you in creating a safe, secure and more loving relationship.
As a family therapist, she seeks to help family members effectively communicate and heal painful family dynamics, present or past, so you all may have more fulfilling and supportive familial relationships. She helps to create space so every family members voice can be heard and respected.
She earned her Master's of Science Degree in Couple and Family Therapy at the University of Guelph. She is a registered psychotherapist in good standing with the College of Registered Psychotherapists of Ontario.
She looks forward to connecting with you.
My Approach & Values
She believes that every person has a story deserving to be heard and strives to build a therapeutic relationship based upon genuine connection, presence, understanding and trust. She uses a combination of approaches depending on client's needs and goals for therapy. Her interest in deepening and expanding her own self-awareness assists her in supporting clients on their journey and pursuit of personal growth.
Treatment Approach & 
Therapeutic Framework:
Attachment Focused

Emotion Focused Therapy

Cognitive Behavioral Therapy

Solution Focused Therapy

Narrative Therapy

Family Systems Theory

Biological, Psychological, Social and Spiritual Theory of Addiction

Motivational Interviewing

Experiential

Trauma and PTSD Informed Therapy

Logotherapy

EMDR (Eye-Movement Desensitization and Re-Processing)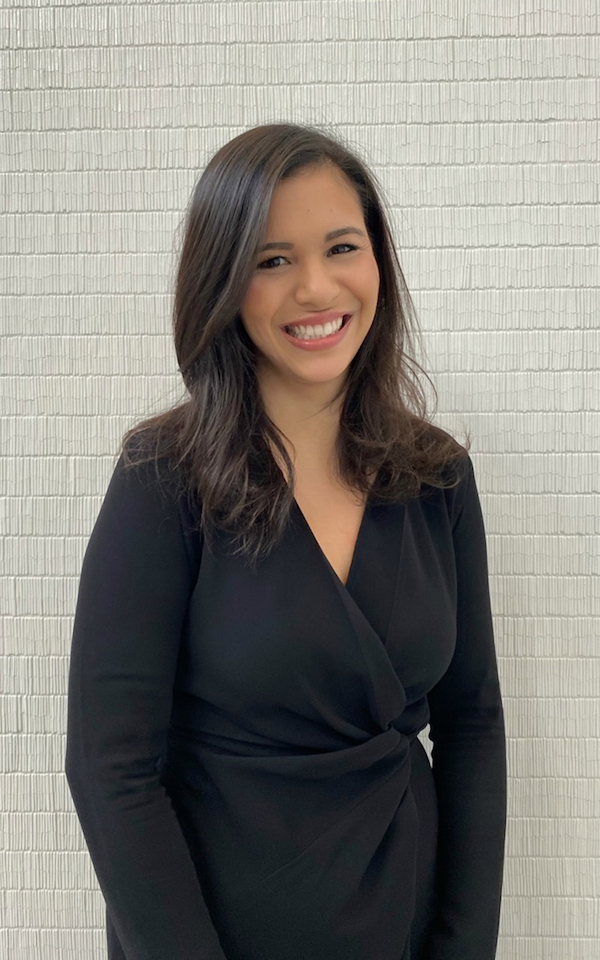 Hello! I'm Bella Rawleigh
Registered Psychotherapist 
Bella brings a warm, comprehensive, and practical approach to mental health and wellness. She holds a Masters Degree in Counselling Psychology, and prior to becoming a therapist has background in corporate development and management which brings a unique insight to client's with corporate backgrounds.
Her primary areas of focus include: anxiety, relationship issues, self-esteem, self-growth, stress management, empowerment and assertiveness.
As an individual therapist, her orientation is client-centered, non-judgmental and humanistic, recognizing the value of human experience and resiliency.  She also has experience working with issues surrounding confidence, anger, identity, lifestyle change, and depression. Bella likes to employ mindfulness based practices to help her clients develop deeper understanding of themselves.
As a couples therapist, she has experience with different therapeutic modalities that focus on deeper emotional understanding, helping couples to better communicate, understand one another, and have their needs met.
Bella works collaboratively with her clients to address concerns, achieve goals and make positive changes.
My Approach & Values
Bella is passionate about promoting the overall well-being of her clients. She works with her clients to develop strategies for reducing distress as well as enhancing happiness and well-being. She incorporates the use of evidence-based psychological interventions with a philosophy that you are the expert in your own life. She is determined to provide a safe, supportive, and non-judgmental space to explore one's feelings.
Treatment Approach & 
Therapeutic Framework
Attachment Focused
Acceptance and Commitment (ACT)
Emotion Focused Therapy
Cognitive Behavioural Therapy
Solution-Focused
Mindfulness-Based
Narrative Therapy
Self-Compassion Theory
Person-Centered
Psychodynamic
Strength Based
EMDR (Eye-Movement Desensitization and Re-Processing)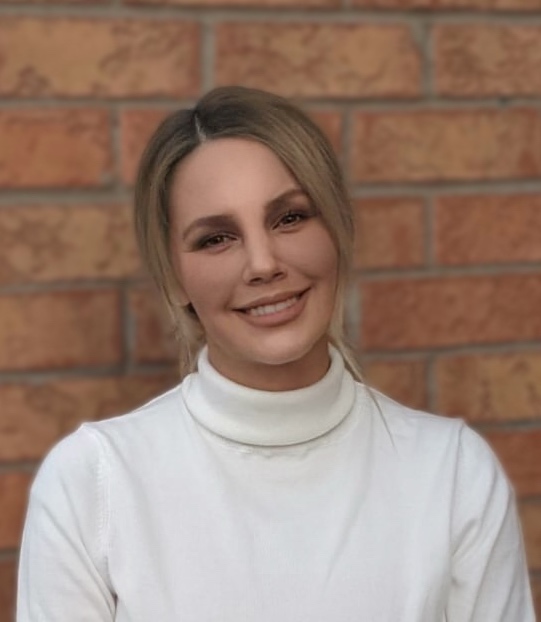 Welcome! I'm Leila Morrison
Registered Psychotherapist (Qualifying)
Leila is an attentive and responsive adult and couple therapist. She pays close attention to your unique, individual process so that your experience of therapy is a safe, empowering, and rich one. She knows that to be human is to have a core need to feel seen and heard in the fullness of who you are.
She supports adults and couples through anxiety, depression, grief and anger, in negotiating life transitions, finding direction, exploring identity, and bringing complex family, relationship and career concerns. She works with those hoping to improve their relationships at home and at work, or who are seeking to find and build deeper, more secure relationships. Collaboratively, she creates safety and structure for individuals bringing a history of traumatic experiences.
Leila works with couples hoping to resolve patterns of repetitive conflict or loss of intimacy, as well as with newer couples who want to deepen their friendship and get it right from the start. She offers premarital therapy and has a special interest in infidelity and betrayal recovery. The Harvard Grant Study—the world's longest ongoing study of adult life, continues to find that it is close relationships that have the greatest impact on happiness and well-being. Leila is an inspired couple therapist dedicated to promoting secure-functioning relationships.
My Approach & Values
Her approach to therapy is relational and highly personalized—she pays close attention to what works for you, and integrates elements from many forms of psychotherapy including attachment-based, emotion-focused, existential, psychodynamic, mindfulness-based, somatic, cognitive-behavioural and family systems therapies. She is trained in the Gottman Method and the Psychobiological Approach to Couple Therapy.
Treatment Approach & 
Therapeutic Framework:
Attachment-Based

Cognitive Behavioural Therapy

Emotionally Focused

Existential

Experiential

Family Systems

Gottman Method
Mentalization-Based
Mindfulness Based
Psychobiological Approach to Couple Therapy
Psychodynamic
Transference-Focused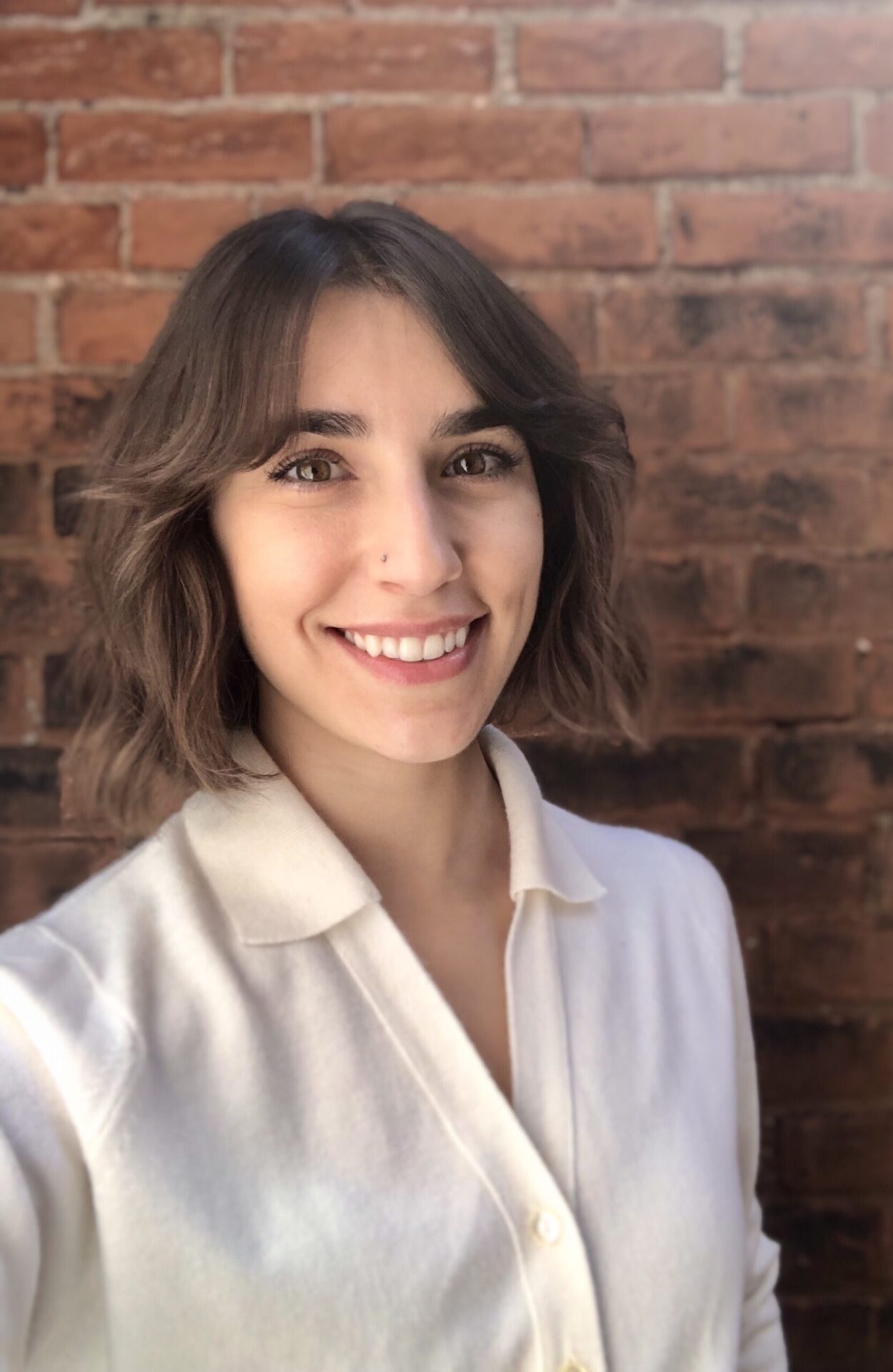 Greetings! I'm Hayley
Mangotich
Registered Psychotherapist
Hayley is a Registered Psychotherapist with a Masters degree in Counselling Psychology from the University of Toronto. Prior to her graduate education, Hayley studied and led mindfulness-based meditation and movement practices. She has explored the convergence of mindfulness, somatics, social systems, and mental health through instruction in trauma-sensitive mindfulness practices, Mindfulness-Based Stress Reduction, and embodied social justice. This knowledge and experience informs her approach to therapy. Hayley aims to truly see clients in their wholeness, acknowledging the role that the body and relational and social context play in suffering and healing.
With authenticity and warmth, Hayley supports individuals and couples to process difficult emotions and experiences, develop self-awareness and self-acceptance, challenge limiting narratives, find deeper connection, and navigate what it means to show up fully with the people they love. She has experience working with anxiety, depression, grief and loss, trauma, relationship concerns, self-esteem, body image concerns, and identity exploration. Honouring the uniqueness of each person's journey, she draws flexibly on evidence-based practices to meet clients where they are and support them in moving toward where they want to be.
My Approach & Values
Hayley believes that genuine presence and compassion are foundational to building a trusting and collaborative therapeutic relationship, as well as meaningful relationships with ourselves and others. She is committed to practicing from a trauma-informed, anti-oppressive framework, and believes that therapy can be a starting point for ripples of healing and growth — from our internal world to our close relationships, to our communities. 
Treatment Approach & 
Therapeutic Framework:
Attachment-Focused
Psychodynamic & Relational
Experiential
Somatic
Mindfulness-Based
Trauma-Informed
Feminist & Anti-Oppressive
Cognitive Behavioural Therapy
Dialectical Behaviour Therapy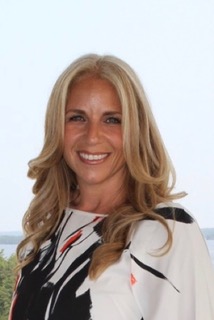 Hi! I'm Tracy Wilder
Registered Psychotherapist
Tracy believes that each client is entitled to an individualized approach to their therapy treatment which is as unique as they are.  She believes that it takes courage to reach out for help and that change is hard work, but with the right therapist it can be positively life changing. 
Tracy enjoys working with individuals and couples. She is married with two teenagers and often works to support parents and help them improve their relationships with their children. Her age, background and counselling experience enable her to help guide, collaborate and support clients that are emotionally overwhelmed, dealing with depression, low self-esteem, anxiety, grief, trauma, difficult life transitions, relationship problems, parenting challenges and other personal issues.
Combining mind and body based therapies, Tracy empowers clients to achieve their goals, resolve conflict, improve their relationships, help them heal and move forward towards greater peace of mind and psychological wellness. Using the principles of psychodynamic and attachment therapy and drawing from cognitive behavioural, solution focused, and mindfulness practices, she works together with clients to help them address difficult issues, experience personal growth and healing. Tracy also works with clients using EMDR to help them process emotional blocks that have prevented them from thriving and living an emotionally healthy life. 
My Approach & Values
Tracy believes that the strength of the therapeutic relationship and providing a compassionate and non-judgemental safe space for clients are key to achieving a positive outcome in therapy. Sometimes clients have emotional blocks that are keeping them from living an adaptive and emotionally healthy life. In these cases, Tracy works with clients using EMDR and bilateral stimulation to help reprocess negative or traumatic experiences so they are no longer psychologically disruptive and they can begin to heal. With the goal of working as a collaborative team, she is dedicated to helping clients understand the roots of their issues, explore different perspectives and achieve greater personal insight and acceptance to encourage long lasting and meaningful change.
Treatment Approach & 
Therapeutic Framework:
EMDR (Eye movement Desensitization and Reprocessing)

Psychodynamic-oriented

Attachment Focused

Cognitive Behavioural Therapy

Strength based Therapy

Solution-Focused

Mindfulness

Existential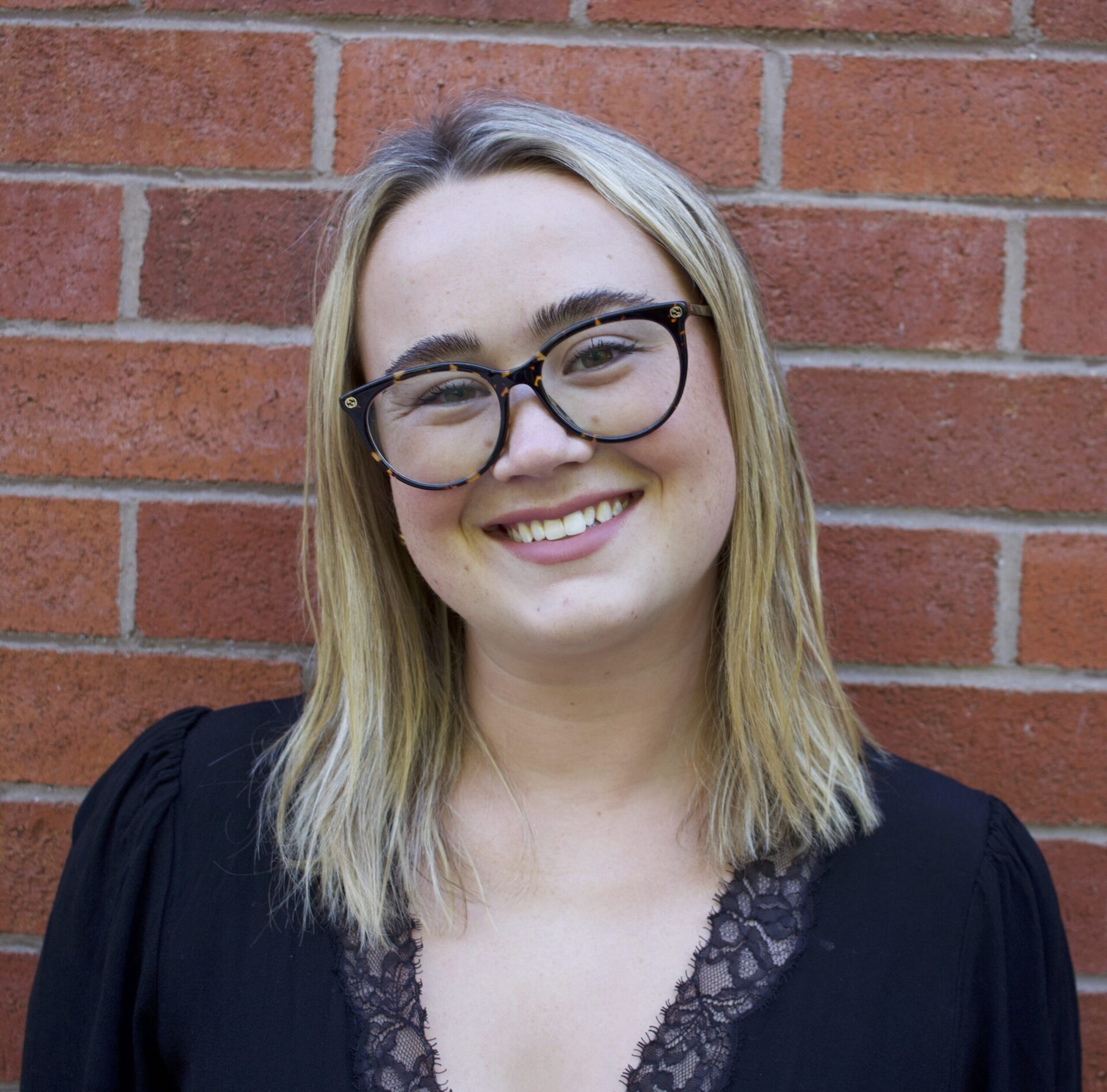 Hello! I'm Carly Byberg 

Registered Psychotherapist (Qualifying)
Carly provides a warm and welcoming space to explore emotional wounds and to empower others to live fully. She believes in the importance of having a light and non-judgemental environment to develop trust within the therapeutic relationship. 
 Carly approaches each client with the intention of creating meaningful connection, discussing difficult issues, and fostering self-awareness. Carly facilitates the exploration of deep-rooted emotions and individual coping strategies for the purpose of developing positive change. 
 Carly highlights the uniqueness of each individual, while striving to understand the interlocking factors that may be influencing and impacting your ability to be the best version of yourself. She engages in a variety of diverse therapeutic techniques that aim to create a deeper understanding of the self and foster resilience, connection, and strength. 
 She has experience working with neurodiverse individuals, youth, and individuals transitioning into adulthood through a supportive and strengths-based lens. 
My Approach & Values
Carly is passionate about human connection, and meeting each client where they are, while creating a space for clients to feel both understood and accepted. She believes in the importance of recognizing the individuality of each person and adhering to the goals and needs of the client. Carly is committed to seeking opportunities for the development of her personal and professional practice to broaden her knowledge. 
Treatment Approach & 
Therapeutic Framework:
Cognitive Behaviour Therapy

 

Attachment-focused
Mindfulness-Based
Person-Centered
Psychodynamic
Solution-Focused
Strengths based Therapy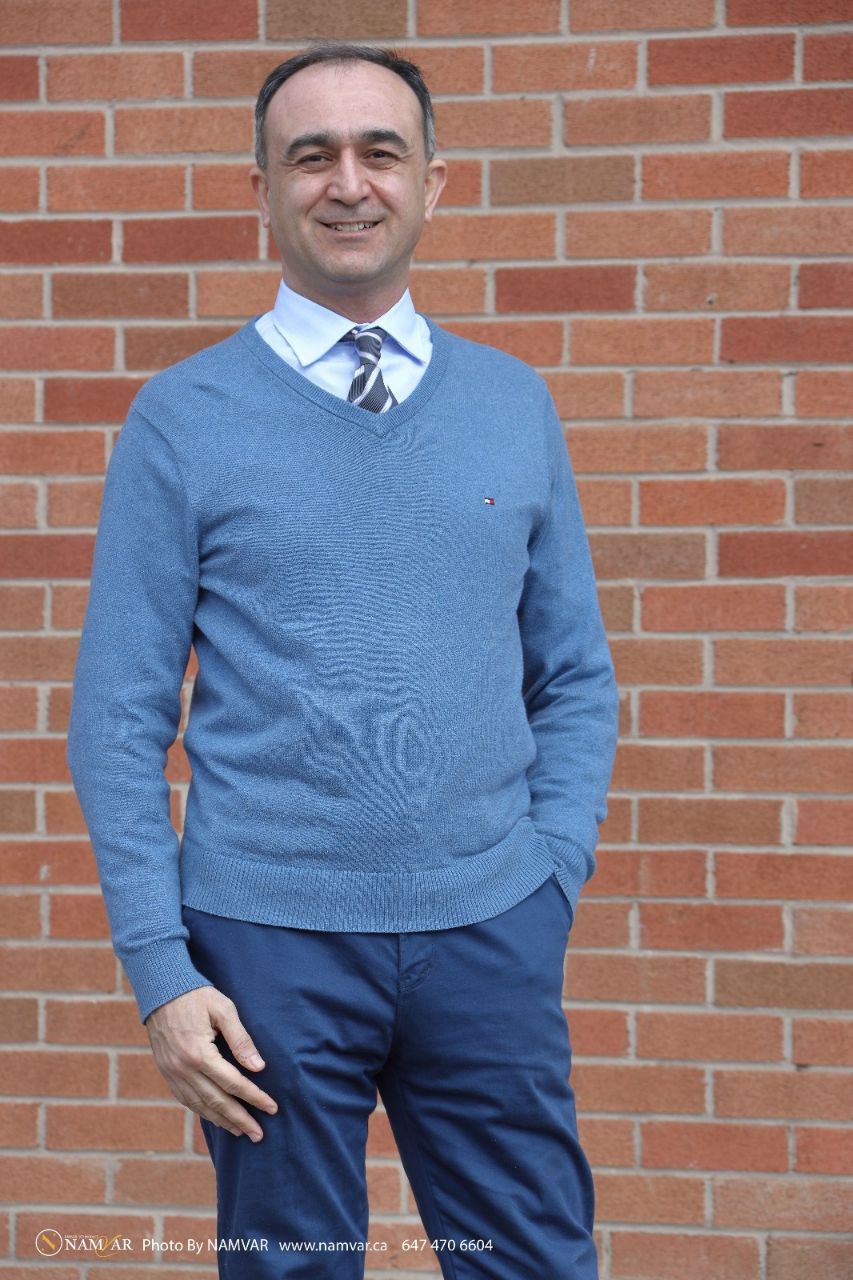 Behrang Ajam
Registered Psychotherapist (Qualifying)
Behrang is one of those fortunate individuals that live their passion. He is a psychotherapist/counselor/coach on one side and an educator/instructor/trainer on the other. The two areas often overlap, enabling him to utilize over 10 years of experience, training, and education to the full benefit of his clients. As a medical school graduate and a qualifying psychotherapist registered in Ontario, he believes in a balanced, integrated approach to mental health, physical health, work, and personal life.
His education and training in trauma-informed psychotherapy modalities provide him with a deep understanding of the suffering and growth human beings go through in day-to-day life and job incidents, as well as past events. His clients often describe him as non-judgemental, "easy-to-talk-to," and result-oriented.
Behrang is a mental health advocate promoting positive psychology through radio shows, podcasts, and published articles for the general audience, including people experiencing cancer and other chronic conditions, teens and adolescents, and their families. 
My Approach & Values
Behrang is passionate about promoting mental health. He believes in the mental and physical healing power we all have as well as the impact of the insight provided by a trained professional to make that healing possible. He believes in an integrative approach to therapy to help clients "live a life worth living," communicating effectively with the world while expressing their individuality. 
My Training
Telemental Health Provider (CTMH) Certification Training (ongoing)

Dialectical Behavior Therapy Skills Training for Children and Adolescents.

The Ultimate Trauma Treatment Certification (CCTP/CCTPII, certification obtained). 
Treatment Approach & 
Therapeutic Framework:
Trauma-informed DBT (Dialectical Behavioral Therapy)

PTSD and Complex Trauma treatment including EMDR.

CBT (Cognitive Behavioral Therapy)




SGBT (Solution-Focused Brief Therapy)

EFT (Emotionally Focused Therapy) for couples and individuals

TA (Transactional Analysis)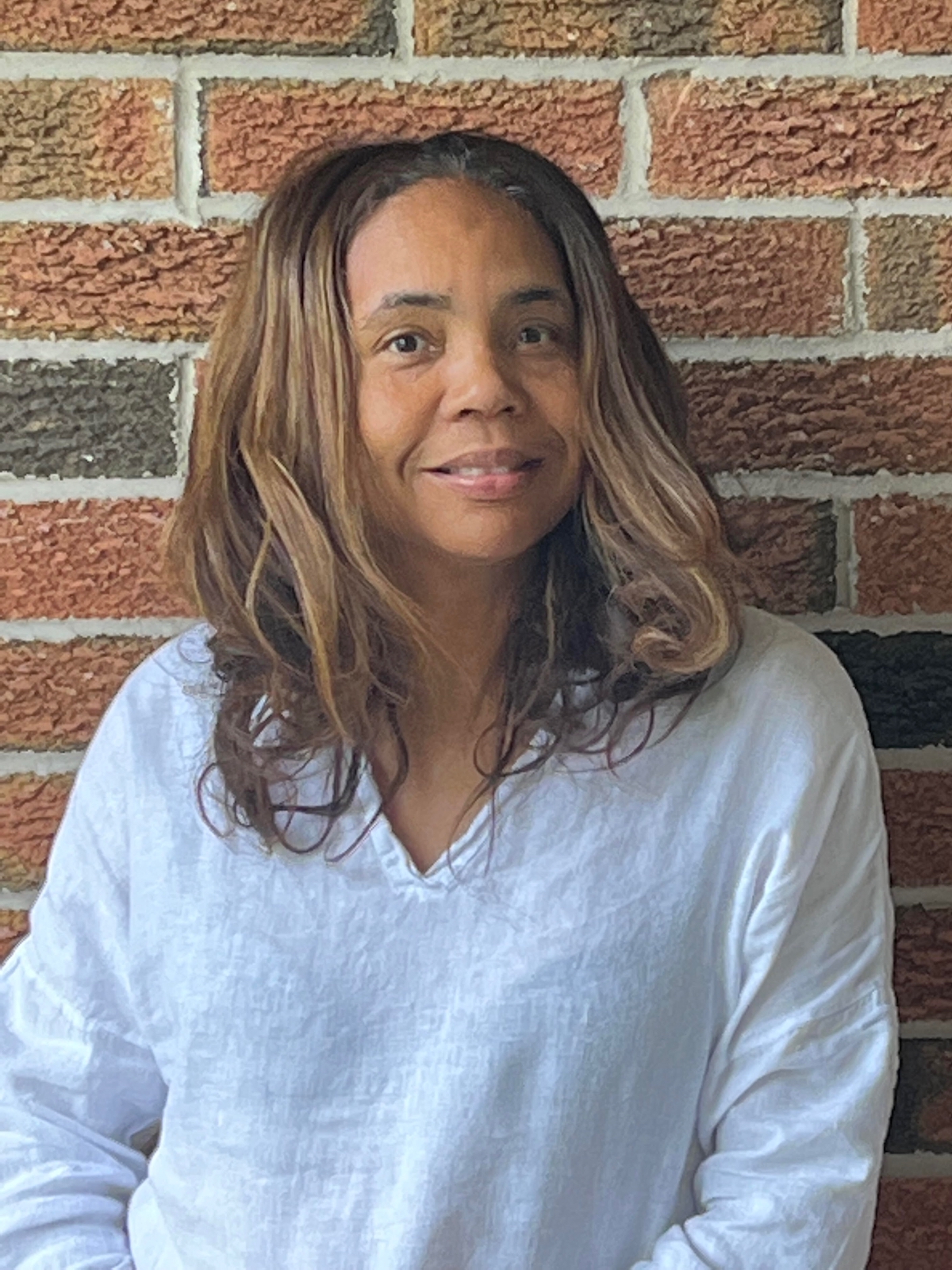 Marcelane Barrett-Tynes
Registered Psychotherapist 
My name is Marcelane Barrett-Tynes, and I am often referred to as Marcy. I am a Toronto-based Psychotherapist with upwards of 16 years of experience in the mental health field. Educationally, I have procured a Master's degree in Counselling and a Doctorate in Clinical Psychology. I am also registered with the College of Psychotherapists of Ontario. 
My professional experience spans working with individuals dealing with a myriad of concerns and challenges ranging from relationship difficulties, anxiety, stress, depression to feeling stuck or having plateaued in their personal lives. 
In addition to working with individuals, I have also engaged couples in addressing unhealthy relationship patterns and assisting them in developing strategies that improve their collective intimacy and understanding.
The work I do is personalized and tailored to the needs of each person, centering on the meaningful changes they want to make. I assist people in successfully meeting their goals, and I encourage them to think outside the box, with a honed focus of fulfilling their wants and desires.  
When working with clients, I use various approaches that identify irrational or negative thoughts and present alternative viewpoints in designing personalized solutions, that change their perspectives. Additionally during these sessions, I encourage people to exercise self-compassion and be accepting of their "real" self; by learning to embrace and being comfortable within their own skin. My job is to help to facilitate a sense of growth in the individual, utilizing strategies that are adaptive and empowering.
My Approach & Values
Marcy believes in the importance of developing  a rapport and strong therapeutic relationship her clients. Her warm, approachable, non-judgmental nature provides them with the safety they need to express their thoughts and feelings. It is through this relationship building, that personalized changes occur; whereby clients are guided  in paving their own path and charting their personal life trajectories.  She also has a strong belief in the resilience of human beings and their ability to bounce back and take control over their lives.
Treatment Approach & 
Therapeutic Framework:
Adlerian
Cognitive Behavioral

 

Culturally Sensitive
Humanistic
Interpersonal
Psychodynamic
Solution Focussed Brief Therapy
Motivational Interviewing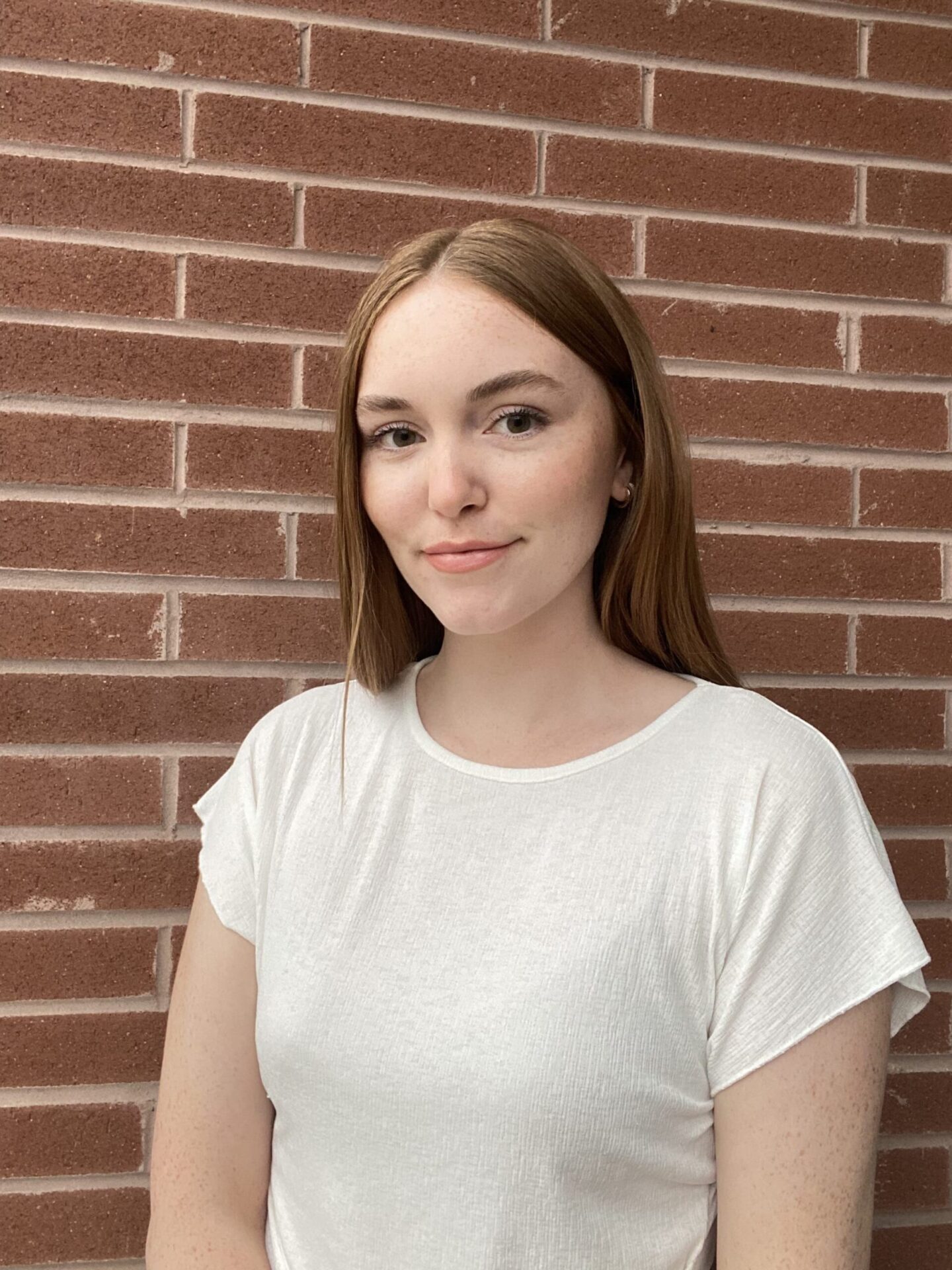 Hi There!

I'm Taylor Essery
Student Psychotherapist
Taylor is currently completing her Masters degree in Clinical Mental Health and Counselling. Her approach is compassionate and warm with the goal of fostering a safe and non-judgemental space for you to share your story.
Her friendly nature and passion for connecting with others helps clients feel supported and heard. Being a student Taylor understands that maintaining a balanced life can be overwhelming and stressful – so her experience lends itself to her understanding and empathetic therapeutic style.
Taylor's goal is to truly listen and learn about you and what makes you unique, and work together to achieve your therapeutic goals. Taylor believes true happiness must come from within, so her approach stems from the beliefs that improving your relationship with yourself can improve your relationships with others.
Taylor has experience working with people with ASD and neurodiverse individuals, and uses a solution-focused approach to help these clients improve self-efficacy and increase productivity. Taylor is passionate about helping others, being a thoughtful listener and encouraging clients to accept themselves – she looks forward to meeting you!
My Approach & Values
Taylor believes that offering you a space to share your story, to help you feel heard, seen and accepted is crucial to the client-counsellor relationship. Through genuine empathy and understanding, Taylor hopes to help the client work through their story and find ways to foster more self-acceptance and peace. She believes that each client comes with their unique lived experience, thoughts and feelings, and she collaborates with individuals to create a unique plan to move forward. 
Treatment Approach & 
Therapeutic Framework:
Mindfulness-based
Person-centered
Solution Focused
Contact Us
Ask a question or book an appointment below.
For emergencies call 911 or visit your nearest hospital
187 King Street East
, 3rd Floor 
Toronto, ON,
 M5A 1J5